Landscaping Charlotte
Green Touch Lawn Care's employees are local landscaping pros that love what they do for a living and it shows in every service we perform.
Which services are you interested in?
Learn more about your service of interest or learn more about our services in Charlotte below.
We Want To Be Your Neighborhood's Landscaper
One of the greatest joys of being professional landscapers in Charlotte is the instant gratification we receive after performing a service for one of our clients.
It is amazing how far new mulch and freshly trimming shrubs go towards improving the overall appearance of a home.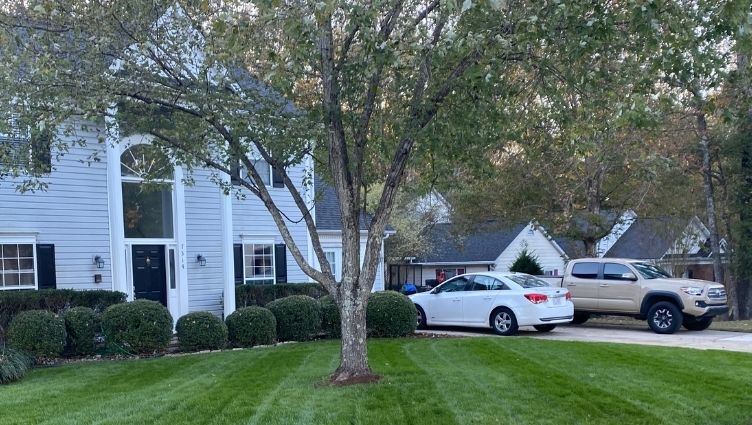 Does your landscape make you proud?
If you are not happy with your the looks of your lawn currently, give us a call today!  We'd love to swing by your property on our own time, or schedule a free consultation to meet with you in person to discuss all of the options you have available when it comes to enhancing the appearance of your landscape.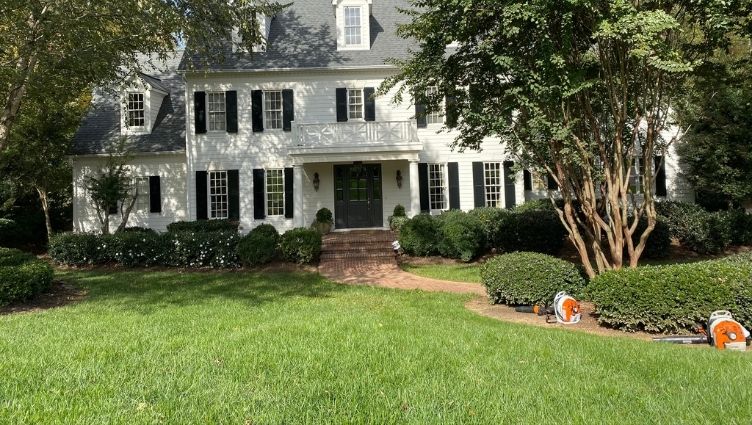 Front to Back: Complete Landscaping
More people will see your front yard, there is no doubt about that.  But, most often, families enjoy their lawn by partaking in activities in the back yard.
Green Touch Lawn Care offers complete landscape solutions.  From the front yard to the back yard and everywhere in between, we perform professional landscaping services at fair prices.  We'd love to help your landscape reach its full potential.

5-Star Rated Landscaping Service
Hear what our current clients have to say about using our landscaping service in Mint Hill and nearby areas of Charlotte, NC.

Landscaping in East Charlotte
We offer our services in the East and Northeast portions of Charlotte.

Do you have questions regarding our landscaping service?
We did our best to answer the most common questions we receive regarding our landscaping services in our FAQ.
Response Time
0-15 Minutes