Lawn Mowing Service
Some people are looking for cheap lawn mowing.  That is not us.
Our lawn mowing prices are reasonable and fair and allow us to provide the best lawn mowing service in Charlotte.
We are accepting new customers.
Request your quote now & get your lawn cut within days!
(980) 288-5414
We Mow Lawns On A Schedule
One of the things our clients love most about our mowing service is how well we keep our schedule.
We mow lawns in certain areas of Charlotte on certain days of the week.  Once you request your lawn mowing quote we will provide you with a free, no-obligation quote for your consideration and let you know which day of the week you could expect to have your lawn mowed.
The only reason we would not keep our schedule is due to inclement weather. If it is raining or your lawn is too wet from prior rainfall, we will delay your service as needed to ensure we do not damage your lawn. You will receive a text message as soon as we make a change to our schedule so you know.
We mow lawns on a weekly or every-other-week basis.  We are not currently offering 1-time mowing services.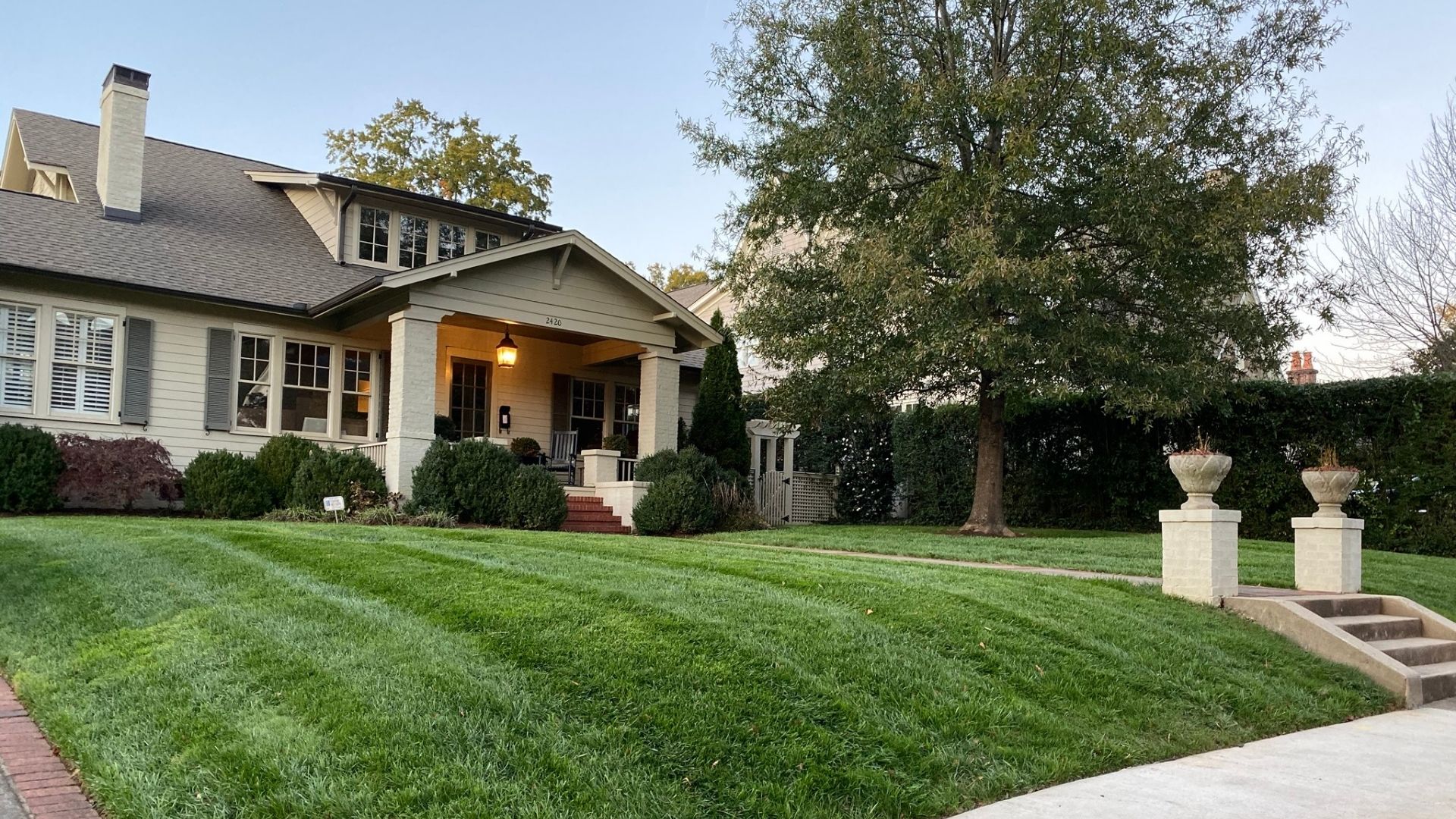 We Focus On Quality
Quality over quantity is definitely a mantra we live by at Green Touch Lawn Care in Charlotte.
It seems some local mowing companies just want to cut anything and everything they can.  We'd much rather take the best care of our current clients' lawns and add new customers when our schedule allows.
We are currently accepting new lawn mowing customers!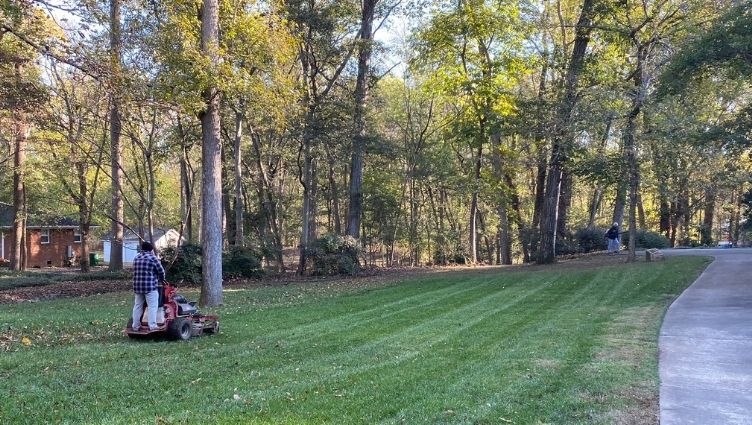 We Cut Grass So You Don't Have To!
We strive to make our clients' lives just a little bit easier by putting the lawn mowing on cruise control.
Lawn mowing is the most time-intensive lawn maintenance service because it needs to be performed so frequently during the growing season which is the majority of the year.
If you feel like you do not have time to mow your lawn, please request your free quote today.  If you accept our quote, we can get you on our schedule quickly.

Lawn Mowing Service Details

31 reviews
Each lawn mowing service includes mowing your entire lawn, trimming around all obstacles, stick edging all concrete borders, and blowing all grass clippings back into your lawn until they disappear.
Charlotte, NC 28227
(980) 288-5414
Our goal is to provide residents, businesses, and property owners in Charlotte, Mint Hill, and nearby with the best lawn mowing service they have ever experienced and at a fair price.  We can also perform other lawn maintenance services such as shrub-trimming if you are also in need of that service.

5-Star Rated Lawn Mowing Service
Hear what our current clients have to say about using our lawn mowing service in Mint Hill and nearby areas of Charlotte, NC.

Grass Cutting in East Charlotte
We offer our grass cutting service in the East and Northeast portions of Charlotte including Mint Hill, Allen, and Wildwoods, NC.

Do you have questions regarding our mowing service?
We did our best to answer the most common questions we receive regarding our lawn mowing service in our FAQ.
Response Time
0-15 Minutes